PROGRAMS  2021/22
PROGRAM I :  ALL BEETHOVEN
Beethoven op. 9 no. 2 in D major
Beethoven op. 9 no. 3 in c minor
Beethoven Serenade op. 8 in D major
Here is a link to a Dutch interview on Concertzender about Beethoven's String Trio's with Timora Rosler: https://www.concertzender.nl/programma/leve_beethoven_564733/
PROGRAM II:  A COLOURFUL RUSSIAN PROGRAM
Raskatov "Let There be Night" for Mezzo Soprano en String Trio LISTEN HIER
Schnittke String Trio 1985
Smirnov Ophelia Songs op.197 (Five Ophelia's Mad Songs by William Shakespeare from "Hamlet" voor Sopraan en Strijktrio)
Taneyev String Trio in Eb
A special collaboration between The Serafino String Trio and the wonderful Russian/Dutch Mezzo Soprano Ekaterina Levental https://ekaterina.nl/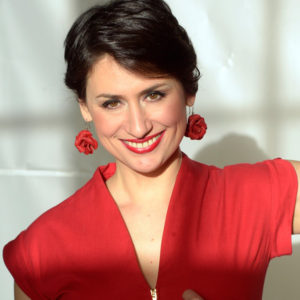 PROGRAM III :  3×3 DISTILLED
WATCH HERE 3×3 DISTILLED PROGRAM, FRAGMENTS FROM A LIVE CONCERT
Mozart Fragment kv anh. 66 (unfinished movement)
Bach Selection from Solo's, Duo's en Trio's
Kurtág Signs, Games and Messages (selection) https://www.youtube.com/watch?v=8T6pPczItcI
Kurtág is music in its purest form.
Mozart is humanity in its purest form.
Bach is the soul in its purest form.
The Serafino Trio will explore and share the different facets of purity.
Three giants of classical music, Bach, Kurtág and Mozart, are the inspiration to experience the fine balance between simplicity and complexity.
The first half of the program will be a mixture of solos, duos and trios of Bach and Kurtág.
The second half will be Mozart's mini masterpiece, the Divertimento in E-flat K.563, a pure testament of humanity.
LISTEN to Mozart- Divertimento KV 563 in Eb with the Serafino Trio:  MOZART DIVERTIMENTO
PROGRAM IV:  'HET LELIJKE JONGE EENDJE' FAMILIEVOORSTELLING (50 min)
Het lelijke jonge eendje, Hans Christian Andersen/ Bewerking en verteller: Léon Biezeman
Muziek: Ludwig van Beethoven: Fur Elise, Serenade in D major opus 8 door Serafino String Trio
Om aandacht te vragen voor laaggeletterdheid schreef Léon Biezeman de (familie)voorstelling 'Het lelijke jonge eendje' waarbij de vertelling van het verhaal van Hans Christian Andersen wordt afgewisseld met verschillende fragmenten van composities van Ludwig van Beethoven, ten gehore gebracht door Het Serafino Strijktrio.
Het geheel wordt opgeluisterd door illustraties van Antonina Kalinina.
Repertoire:
Bach: Goldberg Variaties BWV988 (arr D. Sitkovetsky)
Beethoven: Strijktrio in Es Gr. op.3
Beethoven: Serenade in D Gr. op.8
Beethoven: Strijktrio in G Gr. op.9 no.1
Beethoven: Strijktrio in D Gr. op.9 no.2
Beethoven: Strijktrio in C Kl. op.9 no.3
Borodin: Variaties in G kl. op een Russisch thema
Dohnányi: Serenade in C Gr. op.10
Eisler: Práludium & Fuga über B.A.C.H
Francaix: Strijktrio (1933)
Gubaidulina: Strijktrio
Klein: Strijktrio (1944)
Kodaly: Intermezzo (1905)
Krase: Fuga en Passacaglia voor Strijktrio
Kurtág: "Signs, Games and Messages"
Martinu: Strijktrio no.2 (1934)
Mozart: Divertimento in Es KV563
Mozart/Bach: 6 Adagios & Fuga's K404a
Reger: Strijktrio in A Kl. op.77b
Schnittke: Strijktrio (1985)
Schönberg: Strijktrio op.45
Schubert: Strijktrio in Bes D471
Schubert: Strijktrio in Bes D581
Sibelius: Strijktrio in G Kl. (1893/4)
Taneyev: Strijktrio in B Kl.
Taneyev: Strijktrio in Es
Taneyev: Strijktrio in D
Tchaikovsky: Strijktrio deel in D
Webern: Strijktrio op.20
Webern: Strijktrio Satz
Ysaye: Strijktrio
Zimmermann: Strijktrio (1944)